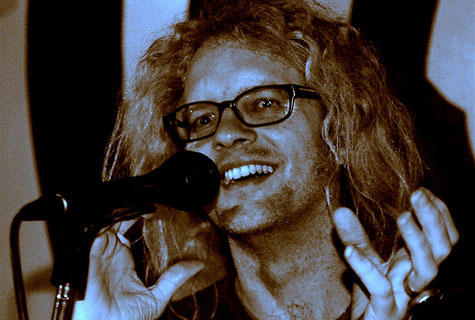 Get the latest news directly from Anton! Send a message to anton-barbeau-news-subscribe@smoe.org to be added to the mailing list.
Buy the new album Berliner Grotesk on Bandcamp
Upcoming Gigs:
September 21
Wild Eye Pub
Grass Valley, CA
With the Moore Brothers and Mount Whateverest
7 PM, $10, all ages
September 28
Super Owl Brewing
Davis, CA
7 PM
September 29
House Concert
Auburn, CA
With Allyson Seconds, Kevin Allison & Julia VBH
5 PM (4:30 doors), sliding scale ($7-23)
RSVP to anton@antonbarbeau.com for location.
November 1
Cirkus
Oxford, U.K.
With Charms Against the Evil Eye, Laima Bite & Anton Barbeau's Thrust
7 PM, £7, 18+ (buy tickets)
November 15
Madame Claude
Berlin, Germany
November 23
Studios Ferber
Paris, France
Album launch gig for Salt, debut performance!
© Anton Barbeau. Photo of Anton by Olivier Rodriguez. Web site: interbridge.
Available now: