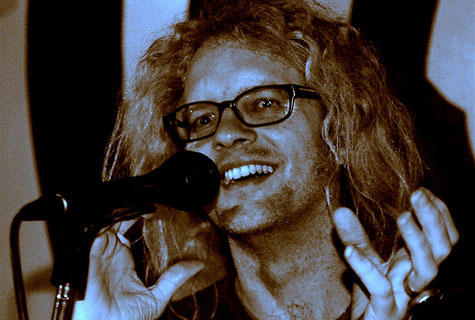 Get the latest news directly from Anton! Send a message to anton-barbeau-news-subscribe@smoe.org to be added to the mailing list.
Order Anton's new Heaven Is In Your Mind EP from Fruits de Mer
Upcoming Gigs:
January 6, 2018
Luna's
Sacramento, CA
January 13
Los Angeles, CA
TBC
January 20
The Melon Ball
Davis, CA
February 24
KulturCafé
Friedelstr. 28
Berlin, Germany
May 9
The Neptune
Chesterfield, U.K.
May 10
The Beehive
Swindon, U.K.
May 12
The King Arthur
Glastonbury, U.K.
Fruits de Mer's 10th Anniversary
May 14
Canterbury, U.K.
TBC
May 15
Betsey Trotwood
London, U.K.
TBC
© Anton Barbeau. Photo of Anton by Olivier Rodriguez. Web site: interbridge.
This text will be replaced by the flash music player.
Click here to open the player in a new window
Out now: