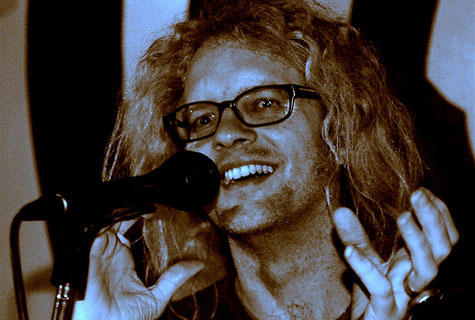 Get the latest news directly from Anton! Send a message to anton-barbeau-news-subscribe@smoe.org to be added to the mailing list.
Buy the new album Berliner Grotesk on Bandcamp
Upcoming Gigs:
May 25
KulturCafé
Berlin, Germany
With Lukas Creswell-Rost
7:30-10 PM, free (donations welcome)
June 13
Colegio de la Abogacía
Bilbao, Spain
June 14
Fotomatón Bar
Madrid, Spain
June 15
La Lata de Bombillas
Zaragoza, Spain
June 16
Ateneu
Montblanc, Spain
June 17
Secret show!
Figueres, Spain
June 18
El Niu
Banyoles, Spain
June 19
Restaurant Cap de Creus
Cadaquès, Spain
June 20
Can 60
Granollers, Spain
June 21
Vilafranca del Penedès
Barcelona, Spain
With Isaac Ulam
August 15
Auburn Co-Op
Auburn, CA
5-9 PM
August 23
Old Ironsides
Sacramento, CA
September 14
Joe's Great American Bar and Grill
Burbank, CA
November 15
Madame Claude
Berlin, Germany
© Anton Barbeau. Photo of Anton by Olivier Rodriguez. Web site: interbridge.
Available now: