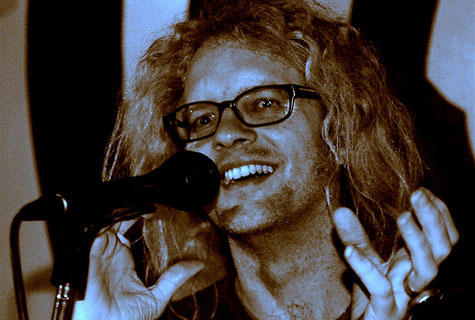 Get the latest news directly from Anton! Send a message to anton-barbeau-news-subscribe@smoe.org to be added to the mailing list.
Order Anton's new Heaven Is In Your Mind EP from Fruits de Mer
Upcoming Gigs:
August 3
The Jericho Tavern
Oxford, U.K.
With Charms Against the Evil Eye & Laima Bite
August 4
The Beehive
Swindon, U.K.
August 5
Fruits De Mer 15th Dream of Dr. Sardonicus Festival
Cardigan, West Wales
Buy tickets
August 25
Fox & Goose
Sacramento, CA
September 7
Octopus
Oakland, CA
TBC
September 9
Luna's
Sacramento, CA
With Fun of the Pier (Nottingham, UK) and Karla Kane (Corner Laughers)
October 6
Fox & Goose
Sacramento, CA
October 22
t Berlin
Berlin, Germany
October 28
KulturCafé
Friedelstr. 28
Berlin, Germany
November 17
Madame Claude
Berlin, Germany
© Anton Barbeau. Photo of Anton by Olivier Rodriguez. Web site: interbridge.
This text will be replaced by the flash music player.
Click here to open the player in a new window
Out now: