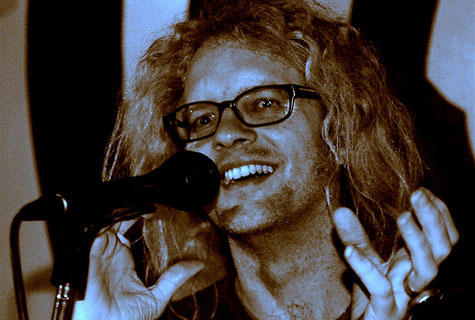 Get the latest news directly from Anton! Send a message to anton-barbeau-news-subscribe@smoe.org to be added to the mailing list.
Buy the new album Natural Causes on Bandcamp
Upcoming Gigs:
August 26
The Library Pub
Oxford, U.K.
With Thrust, Ghoul & Good Canary
8:30 PM; £4.00 at the door, £3.50 advance (buy tickets)
September 1
Luna's
Sacramento, CA
With Hannah Lingrell and Noah Nelson
September 14
Fox & Goose
Sacramento, CA
TBC
September 21
Crooked Lane
Auburn, CA
September 29
King Cong Brewing Co.
Sacramento, CA
6-9 PM
October 13
Shine
Sacramento, CA
With Allyson Seconds
October 19
Crooked Lane
Auburn, CA
November 4
Tiki Heart
Berlin, Germany
TBC
November 24
Madame Claude
Berlin, Germany
December 21
Shine
Sacramento, CA
TBC
© Anton Barbeau. Photo of Anton by Olivier Rodriguez. Web site: interbridge.
Available now: