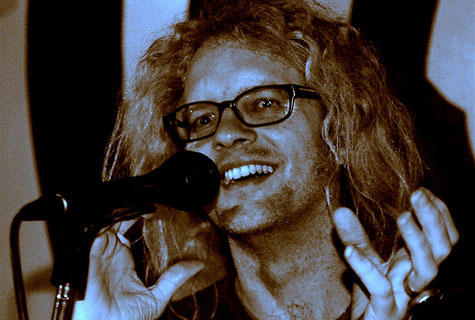 Get the latest news directly from Anton! Send a message to anton-barbeau-news-subscribe@smoe.org to be added to the mailing list.
Buy the new album Natural Causes on Bandcamp
Upcoming Gigs:
October 26
Cellar Bar
Oxford, U.K.
With Laima Bite, Thrust & Charms Against The Evil Eye
7 PM, £7 (buy tickets)
November 4
Tiki Heart
Berlin, Germany
7 PM, free
November 24
Madame Claude
Berlin, Germany
December 21
Shine
Sacramento, CA
TBC
January 4
Crooked Lane
Auburn, CA
January 12
The Melon Ball
Davis, CA
February 2
Crooked Lane
Auburn, CA
© Anton Barbeau. Photo of Anton by Olivier Rodriguez. Web site: interbridge.
Available now: