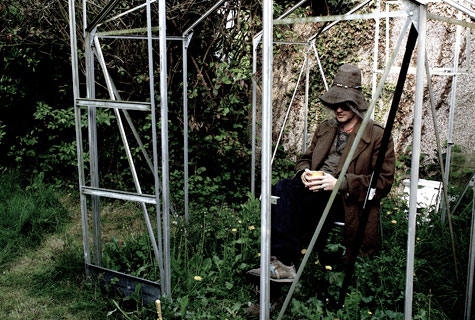 Reviews
Read reviews of Stranger
Read reviews of Power Pop!!!
Read reviews of Oh The Joys We Live For
Read reviews of Manbird
Read reviews of Bag of Kittens (2020 rerelease)
Read reviews of Kenny vs. Thrust
Read reviews of Berliner Grotesk
Read reviews of Natural Causes
Read reviews of Antronica 2
Read reviews of Heaven Is In Your Mind
Read reviews of Little World
Read reviews of Magic Act
Read reviews of Antronica
Read reviews of Three Minute Tease: Bite the Hand
Read reviews of Three Minute Tease
Read reviews of Empire of Potential
Read reviews of Psychedelic Mynde of Moses
Read reviews of Plastic Guitar
Read reviews of The Automatic Door
Read reviews of In the Village of the Apple Sun
Read reviews of Drug Free
Read reviews of Guladong
Read reviews of King of Missouri
Read reviews of The Golden Boot: Antology, Vol. 2
Read reviews of 17th Century Fuzzbox Blues
Read reviews of A Splendid Tray
Read reviews of Antology, Vol. 1
Read reviews of Waterbugs and Beetles
Read reviews of The Horse's Tongue
"More than two decades after pop-savvy acid-eaters like John Lennon and Syd Barrett cracked the cosmic egg, this Sacramento songwriter slithered forth with a pure distillation of lyrical jabberwocky, brain-burrowing melody and mystical psych-guitar fuzz."
—SPIN Magazine, "The 100 Greatest Bands You've (probably) Never Heard"
"Sacramento's Barbeau is a force of nature, equal parts brilliant lyricist/superb showman/eccentric original/irreverent pop genius/unique melodicist/grand traditionalist/compelling stylist of contemporary power pop."
—KFJC Radio
"The man in question is Anton Barbeau, cult hero and left-field maverick from Sacramento, California. Mind you, calling him a 'singer/songwriter' is a bit like calling Jimi Hendrix a 'strummer.' His songs are fervid, swarming, tangential and often humorous, but possessed of a compelling inner logic."
—Dorset Echo
"Sacramento's Anton Barbeau... has a vaguely sinister mad-scientist voice and a downright genius for offbeat and lush songcraft, like a cross between Robyn Hitchcock, XTC, Dan Bern and Elvis Costello at his oddest."
—East Bay Express
"He's a bit of a genius and I think we need to adopt him as one of our own. This is brilliant music."
—BBC Radio, Oxford
"Despite the easy tag, Barbeau peddles neither pop nor psychedelia, it's power that's the important word. Though they're completely unrelated references, think of Julian Cope's sprawling Krautrock and Zappa's ironic everything as touchstones for how outsider music can get inside you and change the way you think, feel and hear. Barbeau deserves a place alongside them."
—Logo, UK
"If Martians landed, and decided to show Earth how to make precise, joyful, original music, it would probably sound like Anton Barbeau."
—Fuse, UK
"Barbeau is a master storyteller with a flair for catchy hooks."
—Sacramento News and Review
© Anton Barbeau. Photo of Anton by Karen Eng. Web site: interbridge.
Support Anton on PayPal: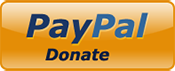 Available now: