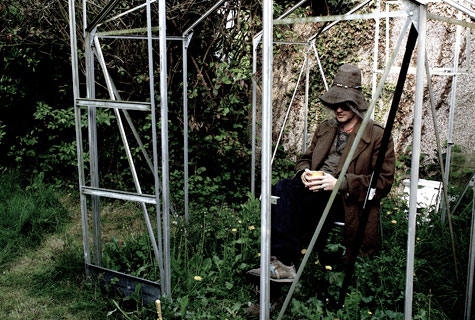 Reviews: Berliner Grotesk
THE BIG TAKEOVER
by Michael Toland
The umpteenth album from the ever-prolific Anton Barbeau, Berliner Grotesk is a tribute of sorts to the Sacramento native's adopted city. Leaning heavily on synthesizers and other keyboards, the record crosses Barbeau's distinctive quirk pop with the chilly atmospheres associated with Berlin's musical history – except when it doesn't. For every Weimar-era inspired bit like the title track or "The Gruff Exterminator," there's a warmer, less concept-driven track like the piano/vocal "I Been to Bromley" or the lovely ballad "Horns," or an inspired bit of tomfoolery like "Down Weird Dog." Not to mention "Disaster On Sandwich Island," which starts out cold and ends up warmer than a sleeping kitten, or the folk-rocking "don'tforgettogetyourfingerwet," or the reggae-inflected cover of the Beatles' "Love Me Do." Basically, despite the concept implied by the title, Barbeau does what he always does: follows his muse into whatever pocket universe best exploits his oddball lyrics and winning melodies. Which is all fine – the world could always use a pop auteur for whom the only thing to take seriously is the hook.
LOUDER THAN WAR
by Ian Canty
Berliner Grotesk is Anton's new record, mainly a "true" solo effort. Morris Windsor, drummer of the Soft Boys, plays on the title track, Julia VBH sings on The Gruff Exterminator and don'tforgettogetyourfingerwet (and yes it is spelt like that on the CD sleeve) has some trumpet from Paul Kuchenbuch. But those sterling contributions aside, it is all Barbeau's own work. Probably because of that, this record feels personal in its pared down approach. If there is a sparser landscape musically employed here, it is however very effective.
The title track has a suitably twisted Germanic theatrical touch which coupled with following effort, I Been To Bromley, brought one David Bowie to mind for me. I'm not sure if this is deliberate, but stretching a point thematically the two albums are different sound-wise which is somewhat akin to DB's huge changes of direction whilst keeping a consistency in approach. Anyway, Anton's voice has a slight quaver to it all of its own, which plus his individual viewpoint on things sets him apart.
The stripped-back feel which pervades Berliner Grotesk makes the occasional flourish have real impact. Also along the way somehow he manages to turn Love Me Do into a pretty good Pop Reggae effort. The appearance by Morris Windsor of the Soft Boys is appropriate as Anton has some of Robyn Hitchcock's verve for the eerie and if the songs on this LP echo that a little, they're definitely stamped through with Barbeau's own slant. Down Weird Dog, for instance, has an odd storyline played out during the short running time including some cracking lines.
The Gruff Exterminator is a quality character study and Baby Can You? recalls at various time the boogie piano of Fats Domino and the classic song-writing smarts of Gerry Rafferty – not a combination you would put together, but it really works. The slightly unsettling and macabre subject matter of fantasy song Horns (which entails gluing horns on someone's head!) prefaces the pure Beat Pop of Not The World's Most Wave-Formed Man. This self mocking epistle concludes sadly "I try the patience of the unfortunate souls who fall to my love".
A glittering piano slowie in the form of Disaster On Sandwich Island, the good-natured strum of don'tforgettogetyourfingerwet and Boxcat Blues bring things to a close. The last of those three conjures up the more Psych urges of XTC and poses the question "Do you want a cup of tea"? After this, yes! Berliner Grotesk is almost as different from Natural Causes as two records from the same artist could be, but just as satisfying.
In the Second Wave review I said that Anton Barbeau was "a real Pop maverick in the making". Turns out I was wrong. These albums prove he's clearly a fully formed Pop maverick, bringing the magic elements of imagination and innovation to his craft. The kind of artist you discover and will want to track back on whatever he's done on the past and keep a keen eye out for what he does in the future. Natural Causes and Berliner Grotesk are fine recordings with perhaps the former being the perfect introduction to Barbeau's work and the latter a uniquely twisted pleasure. Which ever you choose is a direct route to fun, but don't blame me if it becomes addictive…
Anton Barbeau is one of the most insanely talented and creative people currently making music in the undercurrents in the world of music. After we heard his last album (Magic Act) we had no choice to to go back and acquire this man's entire catalog. And what an extensive catalog it is. Even though relatively unknown to most music fans, this fellow has been making credible/incredible music for years. And instead of playing the game like most people, Mr. Barbeau has seemingly chosen to do what he wants to do rather than offer what is expected or what might be a sellable product. With such an amazing amount of talent and skill, it would be very easily for Anton to change his image and approach and simply sell out. That's what many folks do, but of course they lose their soul and credibility in the process. Our guess is that Mr. Barbeau will continue on the same path he's on, because the folks who love his music really really love it. Berliner Grotesk is a bit of a departure from previous albums. Rather than presenting obvious straightforward underground pop, this album presents songs that are a bit more skewed and peculiar. The lead track sounds something like a madman singing while riding a merry-go-round. One thing you can count on is the fact that no matter what approach Barbeau takes with an album, it always works. Eleven intelligent and slightly puzzling tracks from one of the true masterminds of the underground. Our favorite compositions include "Berliner Grotesk," "I Been To Bromley," "Down Weird Dog," "Not The World's Most Wave-Formed Man," "Don'tforgettogetyourfingerwet," and "Boxcat Blues." Do yourself a favor and pick up anything/everything that's been released by Anton Barbeau. If you love truly great underground pop, you won't be disappointed. Highly recommended. Top pick.
There is a dark playful melancholy I love about this LP, not the weeping into your hanky kind, or, the "oh I feel so sorry for myself kind", but the, "I am middle aged and looking back at my life through the good and bad the happy and bad" kind. There is hope in the future kind, the kind of melancholy that Martin Newell thrives at writing. Even the cover of the Beatles' 'Love Me Do' is enriched with a sadness the original misses; this version overcomes the familiarity by transforming it into a slightly electro reggae beauty.
But not all is sadness and tears there is also fine pop of the power variety: the sort Jellyfish so excelled at releasing. The Bowie, Mott and the Fabs influences, of course, shine bright bringing a lovely old time Englishness that is so often ignored in modern music of today. This LP is a finely crafted pop album, with enough quirks and twists to make it a very enjoyable listen.
I've been a fan of Anton Barbeau for more years than I'd care to remember and those who have known me for a while will know exactly why. The musical spectrum that he covers coincides with my own tastes. Despite all the jangling chords here, my true love is Psych, particularly of the pop variety.
Barbeau is from Sacremento, but lives in Berlin and you can tell that in the songs present here. The Pop is bursting to get out, yet the undercurrent is more mechanical, dripping with Psych. A great example is "Baby Can I Hold You," a pop masterpiece in the making.
His connections show both his range and his influence. Colin Moulding, Kimberley Rew, The Bevis Frond and Scott Miller. His 2006 album with the latter, What If It Works?, is a masterpiece. He also produced Allyson Seconds' splendid Little World.
He's also associated with the likes of Mystery Lawn Music, You Are The Cosmos and Big Stir. You get the full scope of his variety on Berliner Grotesk. The chaotic Love Song that is the title track, with its fairground darkness to the Beatle-esque closer that is "Boxcat Blues."
There are a thousand ideas here , all fashioning up bizarre visions with the lyrical excellence. Then there is the fantastic, "don'tforgettogetyourfingerwet," one of the best songs that I've heard all year, hints of Robyn Hitchcock in a Chinn and Chapman frame.
Here, more than any other Anton barbeau album, the base is great Pop. There are the usual fine Psych journeys. but it's the melody that springs out. 11 songs in a magical half hour, this a cracking listen and highly recommended to all.
I got to know Anton Barbeau's new album Berliner Grotesk at a single sitting, almost without realising it early the other morning. It's a highly listenable record that slots impeccably within a particular tradition. That of Brecht and Weil, Brel, Gainsbourg, Scott Walker, Bowie, Eno, Cave, Hitchcock and Haines.
Arch, bordering on camp, Barbeau adopts a persona from the opening note and maintains it for the course of the record. It's a 'seen it all, done it all' fin de siecle pout, though it's all good spirited, never plunging towards darkness as Cave and Walker do, and you get the sense his tongue is very firmly in his cheek throughout.
Barbeau is from Sacramento, California, though you wouldn't know it. Like Walker, the tone he takes is resolutely European and he pulls off the conceit with considerable elan. The eleven vignettes on Berliner Grotesk pass by in the blink of the eye. This is defiantly cult stuff, for those with particular tastes and Barbeau caters for them impeccably.
A PESSIMIST IS NEVER DISAPPOINTED
Anton Barbeau has recorded with members of XTC, The Egyptians (as in Robyn Hitchcock and the...), and loads of other great names alt-rock names. He's an impressive composer, and a performer who only rarely gets lost in his own cleverness. His newest album, Berliner Grotesk, is part of a trilogy, but don't let that prevent you from coming in on this one on its own terms, because, really this record contains some of Anton's best, loveliest compositions, and ones which really do see him earn his place to be name-checked next to the kind of artists he's worked with previously.
At times here on Berlinker Grotesk, Barbeau tries his hand at material that sounds like a pastiche of showtunes and art-rock, like on the title-track and "I Been to Bromley", but on other cuts his approach is more direct and affecting. "Baby Can You" is catchy and charming, like something Todd Rundgren tried to write over and over again in the Eighties, while "Horns" is some odd mix of the kind of material that both Nilsson and John Lennon pursued in the Seventies. The obvious affection Anton displays here on this number and others for the former Beatle's work is at odds with the rather misguided cover of "Love Me Do" that somehow earned a place on Berliner Grotesk. Never my favorite song from the Fab Four, I suppose Barbeau gets points for at least trying something like this.
Still, the best song on Berliner Grotesk was for me "dontforgettogetyourfingerwet", a number where Anton sounds a whole lot like Phil Keaggy on that Sundays' Child album, which is to say he sounds remarkably similar to an Eighties artist who took their cues for how to do power-pop from old Beatles records. And I can't think of a better compliment to offer than that.
Anton Barbeau's latest album was recorded at various locations across Germany, USA and UK, and is mostly Anton solo, except for three tracks that each feature a guest musician, namely Morris Windsor (The Soft Boys, Robyn Hitchcock & the Egyptians) on drums, multimedia artist and Beehive label owner Julia VBH on vocals, and Paul Kuchenbuch on trumpet. The album opens with the lopsided oompah cabaret of the title track, and also includes a cover of The Beatles' Love Me Do, reinvented as one part reggae, one part early 80s synthpop. Down Weird Dog is an amusing tale of the pros and cons of dog ownership, Anton's wit exemplified in lyrics like "You might be god in a backwards way, but you're a little too forward with my leg today". The humour of the song is offset by its melancholic arrangement, pairing stark piano with spacey vintage synth. The Gruff Exterminator is psychedelic synthpop setting surreal humour to a hugely catchy melody. don'tforgettogetyourfingerwet is infectious summery powerpop with a quirky edge, incorporating an extravagant synth solo that lends a prog touch to the piece. Final song Boxcat Blues features a pensive, melancholic melody and piano arrangement combined with ethereal electronics and contrasted with Anton's absurdist, stream-of-consciousness lyrics. Poppy and catchy yet with a sense of the bizarre.
TERRASCOPE
by Andrew Young
The prolific Californian born but Berlin resident Anton follows up his superb Natural Causes album of last year with a new album of self penned songs (excluding 'Love Me Do'). It has a quite bonkers cover of Anton sitting on his piano stool, wearing a blue blanket, a welder's helmet and holding a broom.
Travel has certainly informed his recent albums and his love of words means that his songs often contain some odd choices, this latest album being no exception. The opening song 'Berliner Grotesk' sees Anton playing a waltz in a Brecht/Weill style. The song is also quite catchy, celebrates insects and nature, but is really a love song with soaring chorus. Anton does his best Dick Van Dyke impression with 'I Been To Bromley'. Here he hangs out with the Frond and spies the Queen in her brown Bentley in Bromley. The album features Anton utilizing his keyboards a lot more; in fact he plays most of the instruments himself. 'Love Me Do' the old Beatles tune follows and is rendered in a cod reggae style complete with Waspish keyboard fills.
'Down Weird Dog' is next with Anton's play on words of the favourite Yoga position "downward dog", it is a short sparse tune with some fine wordplay. This down weird dog is not backwards about coming forward and utilizing his leg for relief. 'The Gruff Exterminator' is about the secrets of a cross dressing man, mentions Hot Rats and features Julia VBH on backing vocals. 'Baby Can You' is a short piano led worry wart of a song. It concerns some sort of home grown plant and blackbirds baked in a pie. 'Horns' is frankly weird, a song about gluing horns to the head of a girl, simple piano, a sly three note nod to 'Hey Jude', more birds now arrive in the form of sparrows at the door, a pile of feathers and a beak.
'Not The World's Most Wave-Formed Man'—the title being probably a misheard "well informed man"—another song in waltz time with a pretty keyboard solo. 'Disaster On Sandwich Island' is a short piano based song about ecology. 'don'tforgettogetyourfingerwet' rocks a bit harder, and is both melodic and inventive; it's enlivened by a wonky keyboard solo. The album ends with 'Boxcat Blues,' a simple piano led song, it's very English, with its mentions of cups of tea, it's all held together with Elmer's glue. So, another fine album by Anton who has certainly hit a purple patch and is on a roll right now.
MOOF
by Gareth Thompson
A native son of California, it's arguably his European influences that have shaped Anton Barbeau's music the most. Steeped in psych-rock and underground club-tronica, his work blends an unerring ear for melody with a zany eye for poetry. Maybe his finest hour came in 2018 on Natural Causes, a record that sounded like some lost meeting between Kevin Ayers and John Lennon. It really was that good: a love bomb of tunes that fairly mushroomed in your mind. Now comes Berliner Grotesk, imagined as part of a trilogy including Magic Act (from 2016) and Natural Causes.
Each hypnotic hoot of Barbeau's voice remains full of laughter and surprise. But anyone hoping for a sunsplashed repeat of the previous album should look away now. Think of Berliner Grotesk as more like returning to the scene of a summer romance. It's a case of looking for new experiences in the same place, rather than dwelling on the past. And the great conjuror certainly has some fresh tricks in his hat to amuse us. The title track's junky cabaret is akin to The Tiger Lillies or Agnes Bernelle and offers a thrillingly dark waltz. In a flash, the master of ceremonies is having a butcher's around London, as 'I Been To Bromley' gets bluesy with alehouse piano. A brief cover of 'Love Me Do' feels choppy and rootsy, reminding us what a groovy kinda polka the original was.
Maybe only Barbeau could pen an ode to some leg-humping canine and pull it off movingly. '
You might be god in a backwards way/But you're a little too forward with my leg today
' he croons on 'Down Weird Dog'. The electro-shuffle of 'The Gruff Exterminator' slyly gets you singing to stanzas born from fetish and melodrama, where the lead character has '
a velvet eyepatch and a thrice-broken nose
'. We're in the archly camp worlds of Marc Almond or
Neil Hannon here, but then come two tracks that highlight the great paradox that is Anton Barbeau.
Few others blessed with this man's melodic gift would shackle their commercial odds so wilfully. Instead of layering his dulcet tunes over bankable lyrics, he revels in doing the opposite. Even to the point of teasing. 'Baby Can You?' opens with the winning lines, 'Baby can you show me/How to know myself like you know me?' The stage is set for a chart-topping weepie, but Barbeau subverts this into an ode about homegrown stuff and inner questing. More dreamlike balladry on 'Horns' then morphs into something quite sorcerous. Maybe this is why we must revere Barbeau – he'll always belong to us and not to 'them'.
Elsewhere there's the zany serenade of 'Not The World's Most Wave-Formed Man', a sweeping parable in 'Disaster On Sandwich Island' and euphoric radio-rock on 'don'tforgettogetyourfingerwet'. The twilit closer 'Boxcat Blues' is a twinkling elegy with jumbles of Pythonesque and Dantean imagery.
Subversive as ever, Barbeau offers another shot of haywire genius on Berliner Grotesk. Only a total tomfool would resist this madcap's embrace.
BIG BEAUTIFUL NOISE
by Lee Henderson
Thirty minutes of under the circus top, slightly waggish, waltzing, motley and sometimes mysterious, lonely dark ballads. And then the quasi psychedelic, often haunted stage performances, by what could be an abandoned child from Bob Dylan or Mike Scott (The Waterboys), give the listener a show that must go on. This is the third (and completion) of Anton's 'Transfiguration Trilogy'. The first was Magic Act, followed by Natural Causes. Both of those were brilliant. Although he never originally intended these to be a trilogy, the final products resulted in the connected project. At least in Barbeau's eyes... He has talent for a clever chemistry of hook filled tunes among off kilter rock, and is very generous with it.
He was born in Sacramento, California, but now lives in Berlin. After approximately twenty albums, and working with members of XTC, The Soft Boys, Bevis Frond, Cake, Loud Family, to name a few, Barbeau shows his skills once again in high level song writing, on Berliner Grotesk. The carnival atmosphere sounds natural to his compositions, and some Beatles-like gems appear without effort, in a perfectly linear way. I mentioned Bob Dylan, and his voice reminds me of that man a bit (but more like Mike Scott who I adore), however I prefer Anton's voice by a landslide, I also love his lyrics much more, as I find both the delivery more sincere and valid. The music occupies a place of moveable feast, reality in spades, and life experience tribute. This album is too short, but very top notch in song writing and a superb end to his trilogy.
It's always good to check in with where Anton's mind is at currently. Syd Barrett—Robyn Hitchcock—Julian Cope—Anton Barbeau. A logical progression. I like this one a lot. It's pretty much just keyboards and vocals. Makes for an intimate listen. Check out 'Horns'. You're in the room with him as he plays. I like this basic approach. Perhaps the grandest production is the waltzing title track. A few years living in Berlin and a little cabaret can't help but seep in. Surreal and dark. There's hints of a 21st century Arnold Layne in 'The Gruff Exterminator'. Bevis Frond is name-checked in 'I Been To Bromley' and there's even a totally unexpected version of 'Love Me Do' but as light reggae! It works though. Let's face it, that track has been left forgotten about except for appearing now and then on compilations as a pointer to where it all began. Anton's actually made it work for its living again. Superb melodies, good vocal arrangements and plenty of imagination throughout the album, there's nothing wrong with where Mr B. is at for the moment. The more I listen, the more I think it's actually got the makings of a modern masterpiece about it. I'll stick my neck out...
Hailing from Sacramento via Berlin, Anton Barbeau's final instalment in his Transfiguration Trilogy could easily have been written from the eye of the Uffington Horse itself. In essence, it's a charming dark cabaret, which crosses into the realm of a new modern condition. Here, a Neo-Weimar school hall piano isn't entirely apart from Brechtian trickery, and the sensibilities of the Threepenny Opera.
Tracks such as 'Not the World's Most Wave-Formed Man' feature the generational trumpet that would be comfy-cosy on a Scott Walker B-Side. Others such as 'I Been to Bromley' (which makes a direct reference to Anton's work with The Bevis Frond) and 'Boxcat Blues' have a tender wit that lets the heads know that this record is firmly within Julian Cope's stone circle.
If you're not familiar with Anton Barbeau, rest assured that he's done some pretty cool stuff. A bibliography full of italics that goes something like 'folk from XTC, The Soft Boys, the Loud Family, et al'. A body of work that seems to respect you as its recipient precisely because it makes no immediate claim on your base understanding. Instead, it cuts you some breathing space to apply whatever you get from it intuitively and sympathetically.
But, back to Berliner Grotesk. It's smart, it's catchy, it's cool, it's synth-peppered with transcendence, and it's got some right-on beats and some good pacifistic left hooks. Charming, intriguing, wordy (see "Cain said to Abel put the sable on, and Abel said to Cain 'I much prefer chiffon.'"). You know that red shape in Magritte's The Banquet? This addition to your record collection has a similar resonance. Stick a red sphere in the woods and wonder if it's an illusion.
Blackbird pie, sharp as a German leather whip. Nuance supports the abstraction upon which good cabaret depends. Said with a great deal of conviction—you'll want to have a cup of tea with this one.
Gewoonlijk presenteert Barbeau zich als (power)popartiest, maar op deze nieuwe plaat voor het Pink Hedgehog-label doet de cultheld zich vooral gelden als toetsenist/singer-songwriter. Nog altijd met een onmiskenbare popinslag resulteert het in een van zijn mooiste platen.
Barbeau usually presents himself as a (power) pop artist, but on this new record for the Pink Hedgehog label, the cult hero is primarily a keyboardist / singer-songwriter. Still with an unmistakable pop impact, it results in one of his most beautiful albums.
HEAVEN
by Eric van Domburg Scipio
Twee albums stuurde Anton Barbeau ons recentelijk op: Natural Causes, een album waarop deze tegenwoordig in Berlijn woonachtige Amerikaanse indie-psych cultheld zich vooral van zijn meer powerpop-achtige kant laat zien, en Berliner Grotesk, waarop hij zich met name als solo piano/toetsen-singer-songwriter presenteert, een kant die nooit eerder zo duidelijk aan bod kwam, al zijn er op bijna al zijn platen sinds 1993 wel voorbeelden van een meer folky insteek te vinden.
Op Berliner Grotesk volgt Barbeau zoals gezegd een meer singer-songwriter-achtige solo-(piano)popkoers. De nadruk ligt hierbij nog sterker op de hoogwaardige kwaliteit van zijn liedjes en hoewel hij ook hierin zijn excentriciteit laat gelden, zit dat toch meer in de teksten ("I'm gonna find the sweetest girl in the world, I'm gonna glue two horns to her head, I'm gonna hold on to those horns,") dan in de muziek, die tot de meest uitnodigende behoort die we van hem kennen. Niet dat Barbeau hier ook maar enigszins een groot publiek mee kan hopen te bereiken, maar voor een notoire cultheld is dit wel zo toegankelijk als het zal worden en sluit ik zelfs niet uit dat een of ander beginnend bandje met een van deze liedjes een flinke hit zou kunnen scoren.
Anton Barbeau recently sent us two albums: Natural Causes, an album on which this American indie-psych cult hero living in Berlin today is particularly focused on his more power-pop-like side, and Berliner Grotesk, on which he particularly focuses on solo piano / keyboards-singer-songwriter, a side that has never been as obvious, although there have been examples of a more folky approach on almost all his albums since 1993.
On Berliner Grotesk Barbeau follows a more singer-songwriter style
of solo (piano) pop pieces. The emphasis is even more on the high quality of his songs, and although he also expresses his eccentricity in this, that is more in the lyrics ("I'm gonna find the sweetest girl in the world, I'm gonna glue two horns to her head, I'm going to hold on to those horns") than in music, which is among the most inviting that we have heard from him. Not that Barbeau could ever hope to gain a large audience, but for a notorious cult hero, this is as accessible as it gets, and I don't even rule out that some new band could score a big hit with one of these songs. (Four stars)
© Anton Barbeau. Photo of Anton by Karen Eng. Web site: interbridge.
Support Anton on PayPal: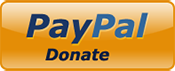 Available now: