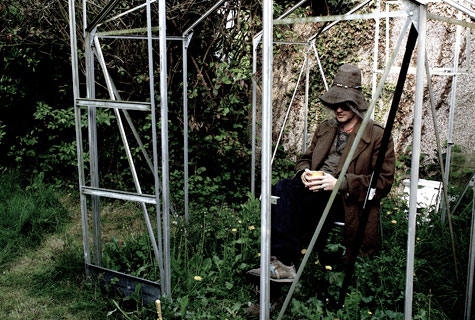 Reviews: Little World (Allyson Seconds)
In Allyson Seconds' singing, even when she says the sun isn't shining, you nevertheless feel the warmth of the California sun. Her earnest phrasing bespeaks the sort of bright optimism that has characterized West Coast pop at least as far back as the early Beach Boys... Seconds and Barbeau... have revitalized power pop on Little World by creating an alternate universe of the sunniest sounds.
BROKEN HEARTED TOY
by Terry Flamm
Seconds seems to take to Barbeau's compositions naturally, bringing his adventurous tales to life and portraying a variety of interesting characters... Barbeau's tendency to conjure eccentric sentiments shows up throughout the album, particularly on the engaging love song "Dust Beneath My Wings," on which Seconds sings, "You took off my hat and told my head what it is lacking." The irresistible power pop tune "Little World," which features [Colin] Moulding on harmony vocals, seems to be about a loved one rather than a particular place. The imagery is more cryptic on "Summer Of Gold," "Great Blue Heron," and "Ono Waltz," where hypnotic, multi-layered arrangements create the atmosphere of a sacred ceremony.
POPDOSE
by Rob Ross
It should be an immediate moment of sitting up and taking notice of Allyson Seconds' latest offering, Little World, just by virtue of the names that appear as players on this 11-track offering. Is it enough to begin with the likes of Colin Moulding, the legendary bass player/singer/songwriter of XTC or the late Scott Miller, the writer/visionary/driver of Game Theory and The Loud Family? Probably that's more than enough, but the only reason you should pay attention is because this is simply an excellent album.
A second collaboration between Ms. Seconds and producer/multi-instrumentalist Anton Barbeau has delivered these upbeat, thoughtful, catchy, joyful songs and quite frankly, at this particular moment in time, songs like these are sorely needed. That energy and positivism is immediately felt on the title track, which opens the album; fast, melodic, simple and captivating—and I love her self-harmonies; "Sun Don't Shine" has a great, heavy duty "garage" riff with some equally heavy guitar punctuations and a damn get-down, dirty sounding solo. "Dust Beneath My Wings" is a fairly-known song by Mr. Barbeau, but here, Ms. Seconds makes it her own, with an emotionally potent rendition; "Octagon" is possibly the strongest track, with its Fender Rhodes electric piano framework and gentle vocals that carry the song but the on-the-one guitar solo from Scott Miller is just right (and haunting, considering his absence). Plus, the light touch of this track gives it even more punch. "Burning Burning" is one of the shortest songs on the album, but is one of the most detailed and complex as it starts in a minimal fashion but builds and builds with great effect.
A collection of songs like this should not be overlooked/bypassed/ignored. This is Ms. Seconds' sophomore release and it is one to revel in. Considering the adverse nature that brought about the writing of this album (seek out the story), like I said, it emits warmth, joy and positivity. Not to mention quality songwriting and performances.
STEREO EMBERS
by Dave Cantrell
As the old axiom that we might have just made up goes, good things can come when you don't even know you're trying. Teaming up again, as she did on 2009 debut Bag of Kittens, with psych-pop colossus/auteur Anton Barbeau, whose Magic Act album back in March woke us here at SEM out of our heretofore unfortunate slumber when it came to the guy's particularly acute pop facilities, Allyson Seconds', umm, second album began its gestation as just a couple of simpatico pals getting together again in a Sacramento studio and throwing a couple tracks together at the beginning of 2015. Though neither precisely knew it at the time, that modest handful of tracks provided the stealthily fertile seeds that would grow into Little World. The result, despite being ultimately tinged by a somber understanding of the effects of climate change on that little world that Ms Seconds was witnessing first hand in and around California's capital by the time Barbeau returned from Berlin in September, is nonetheless an uptempo darling of a record. Which is to say that, while that direct personal perspective, fed by record high temperatures and enormous wildfires feeding on an historic years-long drought, is clearly evident in a number of the song titles alone—"Sun Don't Shine," "Dust Beneath My Wings," "Burning Burning"—in the end, even if the balance overall shades toward the reflective, none of that detracts from the spangled pop glory of the album as a whole. This comes as no surprise, of course, as neither Seconds nor album songwriter Barbeau (nor the fair cadre of supporting players asked to color in the spaces here) can help it. The tropes of addictively catchy songcraft run with a drunken glee through both their bloods, turning anything they touch into autonomic pop of the first water.
Thus the title track, while underscoring the urgency of Seconds' concerns, burbles with the type of untampable energy that harmonizer Colin Moulding's little Swindon-based outfit was known for, "Sun Don't Shine" enjoys the bright Frondian blessings of some of Nick Saloman's sustained guitar presence blasting out from the center of the thing with a similar—if a touch fuzzier—fury of elegance as Steve Hillage brought to Kevin Ayers' "Shouting In A Bucket Blues," "Your Velvet Year" trades in some passing lysergic synth pop, Juno 6's and Prophet 5's dancing through the heavy-light syrupy swoon with an agile, airy bassline and a vocal melody made out of spun sugar.
Of the guest appearances, which beyond those mentioned include Kimberley Rew's boldface-typed solo on the tip-toeing, piano-twinkled lovenote "Eye Kinda," Cake alumnus Vince Di Fiore offering a dusky, valedictory trumpet solo on hopeful lament "Apples Are Falling," and Greece-based pair Jaime Smith and Orestis Koletsos (violin, bouzouki, respectively) lending a timelessness to the troubled funk-pop textures of "Great Blue Heron," certainly the most poignant among them is the late Scott Miller's searing yet elegiac turn on the electric midway through "Octagon," an otherwise delicate enigma of a track that nonetheless incorporates this ghostly, lovingly frayed burst of pure emotion as if the rending is an integral part of the fabric. Brilliant.
So, yes, this world turns in every more stumbling circles, the challenges monumental and mounting, the will to confront them of dubious merit. The hour is, indeed, getting late. And yet we see—and hear—glimmers, some of them, as here on Little World, embedded in lustrous pop mosaics that add with a kind of dizzying élan to the growing global chorus one buoyant voice at a time.
I DON'T HEAR A SINGLE
There seems to have been a lack of Sunshine Pop of late and boy does the world need it at this present time. Allyson Seconds is here to remind you all how much it has been missed, but don't be fooled into thinking this is another Susanna Hoffs album, because it is a million miles away from that.
There's a number of reasons for that, most notably, the involvement of Anton Barbeau, who writes the songs, produces and plays. Barbeau is someone all should investigate, one of the best Psych Pop Merchants around and that ensures that the arrangements are far from usual.
There is great variation throughout the album. A lot of that is to do with the Power Pop Royalty that guest on the album. There's plenty of what you would expect on the likes of "Burning Burning," "Octagon" and the title track.
The brilliance though is on that is away from the norm. I almost wept hearing the mighty really missed Scott Miller's solo on "Octagon." We don't hear enough of that harmonic Colin Moulding voice since XTC bit the dust, well he's here with Backing Vocals on "Little World."
"Sun Don't Shine" has an amazing psych fuzz solo from Bevis Frond's Nick Saloman and the fairy dust doesn't end there. Soft Boy and head Wave, Kimberley Rew is here, as is Corner Laughers' Karla Kane. Shining through the unusual arrangements is Seconds' voice, sweet and haunting.
Barbeau's involvement should drag Psych Pop fans along, the guests will corner the Power Pop Market and Allyson's delivery grabs the pop pickers. It's an album I'd love to do well because it deserves it.
My one irritation (and this could be my own personal bugbear, because I mention it a lot) is that the album misses a proper real drummer. However that doesn't distract from what is a great and welcome record.
The album is available at all the usual places including the likes of Amazon. It's well worth your hard earned cash.
THE BIG TAKEOVER
You may not know Anton Barbeau, but the Sacramento-born/Berlin-based artist is a national treasure. His acid pop revels in eccentricity as much as melody, and his work ethic—17 albums in 23 years, both solo and with bands—is second to none. Magic Act, his latest, is prime Barbeau, almost to a fault. Some lyrics hit levels of zaniness extreme even for him, but clever arrangements and unfailing tunefulness make the cuts irresistible—cf. "City By the Sea, "The Wait of You" and "Milk Churn in the Morning." Barbeau also serves as producer and composer for Little World, the second album from Allyson Seconds, spouse to 7 Seconds' Kevin. Marginally less psychedelic than her mentor's work, the music goes straight for the pop jugular on "Dust Beneath My Wings," "Sun Don't Shine" and the Barbeau classic "Octagon." Members of XTC, the Soft Boys, the Bevis Frond, Sparks and Bourgeois Tagg play guest roles on both records.
© Anton Barbeau. Photo of Anton by Karen Eng. Web site: interbridge.
Support Anton on PayPal: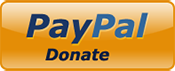 Available now: