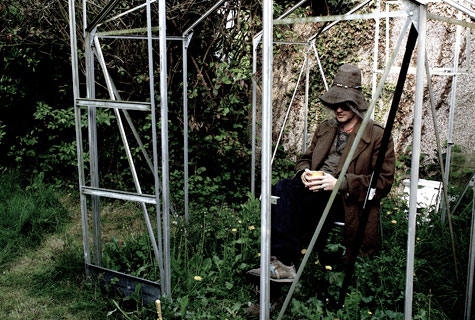 Reviews: Magic Act
POPDOSE
by Rob Ross
Magic Act is one of those albums that don't come along as often as you'd like, but when you do, you want to share it with everyone because it's one of those "moments"—a golden fraction in time that you know needs to be heard within and out of your own personal orbit... just to give you a quick glimpse of some of the people who took part in breathing life into this project would include XTC's Colin Moulding and Andy Metcalfe and Morris Windsor who were both Soft Boys and Egyptians. So you know where it's at—dig?
"High Noon," which starts the album is the perfect hybrid, vocally, of Bowie and Bolan; it has that kind of glam-era vibe and feel but the grittiness of a stripped-down early '80's garage feel, rather than the layered-on production style of the early '70's, which is a great contradiction—and listen to those harmonies; "Milk Churn In The Morning" has that Hitchcock-esque lyrical weirdness and the gentle gliding of the pick on the guitar with a steady riff although in a non-arpeggio manner, but going into that realm of pop mixed with neo-psychedelia is absolutely on-the-one and the dead-stop ending is a wake up and "City By The Sea" is a wonderfully, churning, bubbly and funky piece with a lot of groove... "Euphemism & Innuendo" has one of those delightfully spiky/milky guitars that hypnotize you, but then the Floyd-like nature arrangement picks up halfway through with an orchestral arrangement (and a very Saucerful Of Secrets kind of ending)—this may be my favorite track from this album and "Hop Skip A Jump" is another Bowiesque piece—something that I would look at as a fitting tribute and a perfect way to close this album.... Anton Barbeau has made musical magic.
Three Minute Tease's Anton Barbeau is an American psychedelicist, based in Europe since the early 2000s, his songwriting sitting firmly in the psychedelic/powerpop crossover area, taking influences from the obvious (Beatles, XTC) and the less so (Soft Boys, Bevis Frond). It's difficult to say how many solo album's Barbeau's made, as his 25-year catalogue is full of collaborations, compilations and other complications, but 2016's Magic Act is something like the 21st album to which he's put his own name. Top tracks? The bonkers Milk Churn In The Morning, Sit Your Leggy Down, Black Lemon Sauce, Heavy Psychedelic Toilet and Hop Skip A Jump, perhaps, although you'd be hard-pushed to find any weak spots on the album.
I believe we're hearing the same 'turned to the kitchen wall' studio M400 as on the Three Minute Tease albums, although Barbeau also uses two sample packages, so the jury's out on what's real and what's not. Anyway, we get chordal choirs on Milk Churn In The Morning and City By The Sea, a flute melody on Heavy Psychedelic Toilet, upfront chordal strings on Euphemism & Innuendo, radically pitchbent choirs on Blue Lamp Rider and background ones on closer Hop Skip A Jump. A fine album. Buy.
SHINDIG
by Neil Hussey
Even though Anton Barbeau is an American-born Berlin resident, he has something of the aura of prime, whacked-out English astral travellers such as Barrett, Hitchcock and Cope (with a smattering of early Bowie). Like them, he has a talent for creating the kind of slightly eccentric, earworm-heavy skewiff pop that can make your hair stand on end.
Much of the material here was written for Barbeau's UK-based band Three Minute Tease, but "artistic differences" meant that Magic Act essentially became a solo record, with some serious help from a few choice friends, including members of XTC and Sparks. Favourites include "Sit Your Leggy Down," which has an aura of almost childlike glee about it, while "Broken in Two" wouldn't sound out of place on Hunky Dory.
There's no doubting that Barbeau is a serious talent and this record is full of lovingly-crafted songs which sound as though they've been a part of your life for years.
THE BIG TAKEOVER
You may not know Anton Barbeau, but the Sacramento-born/Berlin-based artist is a national treasure. His acid pop revels in eccentricity as much as melody, and his work ethic—17 albums in 23 years, both solo and with bands—is second to none. Magic Act, his latest, is prime Barbeau, almost to a fault. Some lyrics hit levels of zaniness extreme even for him, but clever arrangements and unfailing tunefulness make the cuts irresistible—cf. "City By the Sea, "The Wait of You" and "Milk Churn in the Morning." Barbeau also serves as producer and composer for Little World, the second album from Allyson Seconds, spouse to 7 Seconds' Kevin. Marginally less psychedelic than her mentor's work, the music goes straight for the pop jugular on "Dust Beneath My Wings," "Sun Don't Shine" and the Barbeau classic "Octagon." Members of XTC, the Soft Boys, the Bevis Frond, Sparks and Bourgeois Tagg play guest roles on both records.
COLORADO SPRINGS INDEPENDENT
by Bill Kopp
Often swimming in the quirkier end of the power-pop pool, the prolific Barbeau most recently made a pair of albums fronting Three Minute Tease, on which he bent the sound made by Robyn Hitchcock's former bandmates (Andy Metcalfe, Morris Windsor) toward his own unique aesthetic. Magic Act is more of an assortment, with solo-made tracks alongside tunes featuring Metcalfe, Windsor, XTC's Colin Moulding, The Corner Laughers' Karla Kane and other like-minded musicians. After Antronica, his delightful 2014 side trip into krautrock electronica, Magic Act finds the Sacramento native (now based in old East Berlin) putting his melodic skills on brilliant display. The musical polymath's adventurousness—plus an ever-present psychedelic haze—informs all 12 tracks, but Barbeau's inerrant knack for tunefulness makes Magic Act supremely accessible. And that's the cleverest trick of all.
COOL DAD MUSIC
by Henry Lipput
It started with John Lennon and Syd Barrett and their surreal, psychedelic songs like "I Am The Walrus" and "See Emily Play," songs that influenced the sound of music in the late 1960s. These songs also influenced the work of later songwriters like Andy Partridge, Robyn Hitchcock, Anton Barbeau, Martin Newell, and, more recently, Robert Harrison, the mastermind behind Cotton Mather and Future Clouds And Radar.

You may not have heard of Anton Barbeau, but he's been part of this club since his debut release in 1993. And he's just put out a groovy new album called Magic Act... a lot of work has gone into how good the album sounds—especially when listened to on headphones... "Milk Churn In The Morning" could have been a Lou Reed outtake from the Transformer album and it's a really good example of Barbeau's pop songwriting chops.
From a mixed bag of tricks, on his new album Anton Barbeau has performed a special magic act. And you can listen in as he pulls more than a rabbit (perhaps a flying spider as one of the songs suggests) out of his hat.
TERRASCOPE
by Simon Lewis
Resolutely treading his own path over the course of twenty albums and even more years, Anton Barbeau is a true maverick, a man whose psychedelic vision has remained true and unchanged in all that time. This, his latest release, finds him in fine fettle, a strong collection of tunes that balances weirdness with melody, surrealism with a sunny disposition, creating a collection that will make you smile, dance and generally have a good time.
Opening with a sparse mid paced drumbeat, "High Noon" has chugging guitar and the now familiar strange lyrical content that seem to spin a tale of the perils of fame, but maybe that is just my interpretation. Following on is "Flying Spider" an early highlight, with a creepy atmosphere, more great lyrics and drums courtesy of Morris Windsor, who plays on several tracks as does his musical partner Andy Metcalfe, both best known for their time in the Soft Boys.
As the album continues it is clear that the quality is high with songs such as "Sit Your Leggy Down" or "Milk Churn In The Morning" displaying all the classic hallmarks of Anton's unique style, the quality reaching its peak as "Black lemon Sauce" and "Heavy Psychedelic Toilet" race by, the former a fabulous dose of psychedelic pop whimsy that could happily have sat on the "Psychedelic Psauna" compilation that Delerium put out so many moons ago, whilst the latter has a delightful groove that gets heavier as it progresses, the lyrics as odd as the title suggests.
Turning the fuzz up, "The Wait Of You" has a slow burning heaviness that made me turn it up just to get lost in the fuzz, especially during the sleazy guitar solo, another great moment. With acoustic guitar and strings, "Swindon" is a beautifully mellow tune, can it really be about Swindon, maybe, the mood changed by "Blue Lamp Rider" the emphasis changing to synths and rolling percussion with a dirty bass running underneath.
To be fair, if you are not a fan of Anton Barbeau then this album is not going to change your mind; however, for fans this may be one of the gems in the collection, dive in.
If the rest of the world has been irritatingly sluggish in catching up, some of the most respected musicians grazing in the most accessible corner of left-field have been well aware of the worth of Sacramento's springhead-of-psych-soaked-song, Anton Barbeau, for ages.
On Magic Act alone, former XTC bassist Colin Moulding, erstwhile Soft Boys/Egyptians Andy Metcalfe and Morris Windsor, delightful bass polymath Martin Gordon and Larry Tagg all contribute to another set of idiosyncratic but contextually homogenous insights. Long-term Barbeaurians will already revere the man's perfectly coherent and consistent microverse, in which glammy stomping and electro pealing rub along boisterously with feral fuzztones and Amon Düül-like synth.
If "Black Lemon Sauce" and "Heavy Psychedelic Toilet" ("I dove so deep for a single pearl in a heavy psychedelic toilet") burble with third-eye fearlessness, "Flying Spider" could slot seamlessly into any episode of The Mighty Boosh, and the primary-coloured melody of "Broken In Two" is gloriously redolent of T.Rex. Besides which, you're never more than a single stem away from an unfeasibly catchy echolalia refrain ("Sit Your Leggy Down"'s "yum yum yum yum yum yum", "Milk Churn In The Morning"'s "I love-a love-a love-a cuppa cuppa cuppa tea"). And furthermore, "City By The Sea" is deeply affecting in anyone's lexicon.
Sacramento, Calif.-born singer, songwriter and multi-instrumentalist Anton Barbeau is one of those artists who never neatly fit in a single category over his 20 year career, but always knew how to craft a catchy melody. With Magic Act he continues to mix unconventional sound textures, weird lyrics and bubble gum rock to great effect—like if David Bowie, Andy Partridge and Adrian Belew had a baby together.
"High Noon" is a great example of minimal melody with a nice hook. But this gem is just a prelude for Anton's weirdness on "Flying Spider" where "there is no rhyme, only reason." In most cases his music falls in between the commercially palatable and the Rundgren-meets-Zappa stream of lyric on "Milk Churn In The Morning." There are plenty of songs worthy of repeat listens: "City By The Sea," "Sit Your Leggy Down," the psychedelic jingle "Black Lemon Sauce," and "Swindon." Like most of Barbeau's catalog, it's definitely worth exploring.
SHINDIG
"Milk Churn In the Morning": Fusing glam, psych and fizzing melodic smarts, the catchiest track on Anton Barbeau's new album Magic Act is an irresistible ode to the first cup of tea of the day—or perhaps something saucier. Apparently inspired by Poland's 2014 Eurovision entry, it features ex-Soft Boys Andy Metcalfe and Morris Windsor, also formerly of Barbeau's old band Three Minute Tease, and is impeccably-arranged neo-powerpop with bounce and flair that fans of Julian Cope, Robyn Hitchcock and even Ty Segall should love.
Anton Barbeau is an artist whose work spans boundaries: he's an underground hero with roots in the homemade music scene, yet he has collaborated with countless big name musicians and even shared a bill with the reformed Bay City Rollers! His music is intelligent and well crafted yet shot through with an eccentric sense of humour, showing that serious music needn't take itself too seriously. The prolific multi-instrumentalist songwriter is joined on his latest album by a wide selection of guest musicians, including amongst them such well respected established names as Colin Moulding (XTC), Martin Gordon (Sparks), Andy Metcalfe and Morris Windsor (of Robyn Hitchcock's bands The Soft Boys and The Egyptians, and also of Anton Barbeau's band Three Minute Tease). The album also gives space to underground musicians, including amongst others Karla Kane of The Corner Laughers.
"High Noon" is psych-tinged powerpop, the lyrics cooking up a surreal fantasy of the CIA killing the Virgin Mary by sending her on a suicide mission to the moon! "Flying Spider" is off-kilter pop with bizarre psychedelic sound effects. "Sit Your Leggy Down" is an absurdist take on 60s US folk-rock. "Black Lemon Sauce" is an effective combination of powerpop, vintage synthpop and psychedelia. "Heavy Psychedelic Toilet" is grin-inducingly catchy psych-pop with a tune that's permanently burrowed itself into my brain over the last few days, and lyrics telling a story as bizarre as the song's title. "Hop Skip A Jump" is mellow 60s-tinged indie pop incorporating jazzy bass. The songs are cohesively held together by Anton's trademark surreal lyrical wit and an abundance of strong catchy pop tunes. An absolutely brilliant album.
I first pumped into alternative/indie rock artist Anton Barbeau's music when his King of Missouri CD was released on Nick Saloman's (The Bevis Frond) Woronzow Records in 2002. The album featured also The Bevis Frond members Nick, Adrian Shaw (ex-Magic Muscle, ex-Hawkwind etc.) and Andy Ward (ex-Camel etc.), so it sure was something special and also has quite a lot of psychedelic overtones. Anton also sent me his 2006 album In The Village Of The Apple Sun for review, and that was another winner. At some point Anton moved from the U.S. to live and make music is Germany and U.K. He was also involved in a U.K. band called Three Minute Tease whose great psych pop/rock CD I have also reviewed. Lately, he has released some stuff on Fruits de Mer Records, like the 7" Psychedelic Mynde of Moses, that I really loved. Magic Act is his brand-new album and the first one to also be released on vinyl.
Magic Act was recorded all over Europe and U.K. and in addition to multi-instrumentalist-singer/all around musical genius Anton features 13 guest musicians. The CD includes 13 new (?) songs of very nice, melodic, harmonic, catchy indie pop/rock. Some of the songs are quite far from psychedelia, but luckily there is some psych elements left on several tracks. My favourites can be found in the middle of the album: the Beatlesque (and yes, rather psychelic!) "Black Lemon Sauce" and the excellent and trippy "Heavy Psychedelic Toilet", that for some unfathomable reason has been dropped from the vinyl version released in Spain on You Are Cosmos. There are several other gems in there too of course, but more in the alternative/indie rock/pop vein. "City by the Sea" has some funky vibes. Some of the tracks also have some experimental vibes like programmed beats etc., but all are still rather accessible and not too hard to digest or enjoy. Beck fans might like this album a lot, for example. Ant really has ear for great melodies which is always a big plus, and also has a unique voice.There's a certain amount of humor in the cool lyrics too, and the album sort of cheers you up in a nice way, although it also has its melancholic moments. Everything is very well arranged and produced. Check this out!
A PESSIMIST IS NEVER DISAPPOINTED
I really wish I had a way to adequately describe the weird, warped pop of Anton Barbeau. Yeah, it's power pop of a sort. And if I told you that XTC's Colin Moulding was on a cut on Magic Act you'd expect something up the old Oranges and Lemons way, but, nope. It's odd-er than that. Anton sings with the vocal techniques of a young David Bowie circa-"Starman" and his lyrics are borderline nonsense, albeit somewhat highbrow nonsense in spots. So, yeah, Magic Act is one wild set of tunes.
If "Flying Spider" is something close to Robyn Hitchcock's stuff—and, significantly, Barbeau's worked with Morris Windsor and Andy Metcalfe of Robyn's Egyptians—then "Milk Churn in the Morning" is more in the style of the riff-riding rock of The Pursuit of Happiness. The music is remarkably accessible in spots; it's just the lyrics that make this a bit out there. The tunes on Magic Act lean into power pop territory and they are largely a bit crunchy and radio-friendly (lyrics not withstanding), however the lovely "Broken in Two" showcases a wonderful Marc Bolan-like vocal performance from Barbeau. "Swindown" reveals a Ray Davies-sense of pop-craft as Anton sings his presumed homage to the home of Andy Partridge. The guy can do variety, you know?
All told, the tunes on Magic Act are all uniformly interesting and affecting and wildly inventive in spots. If I can't figure out what the hell Barbeau is going on about, that's okay, I guess. With contributions from Moulding, and the lead singer of The Corner Laughers, Magic Act bridges disparate styles from across the power-pop spectrum. Fans of any of the acts I've referenced in this review would be wise to get on board with this artist.
STEREO EMBERS
by Dave Cantrell
With his Cali-inflected Bowiesque pop croon, lyrics that crossbreed Andy Partridge's skewed intelligence with Robyn Hitchcock's skewed wit, and his petulantly easy-going faculty for shaping pop structures to his every whim, there are a number of things that come as no surprise when it comes to Anton Barbeau. One is the simple fact that the man's albums, whether with chums and erstwhile Soft Boy Egyptians Andy Metcalfe and Morris Windsor in Three Minute Tease or dressed in the complicated raiments of his solo career, are unfailingly endowed with an astonishingly seductive, manicured charm, full of a buoyant complexity that nonetheless presents as fully AM accessible. Another is the talent that pulls itself into his orbit—the aforementioned Metcalfe-Morris axis, for instance, present again here alongside appearances by XTC's Colin Moulding (though curiously not on the Diana Dors cameo'd, shiftingly unabashed "Swindon"), Michael Urbano, Martin Gordon from Sparks, Corner Laughers' Karla Kane and others, which isn't to mention previous involvements with Bevis Frond and many likes—that would seem to indicate some measure of implicit magnetism at work. Still another non-surprise is why it can be a bit hard to keep up with one of Barbeau's albums, never mind the artist himself.
While self-referencing what he does as 'pre-apocalyptic psychedelic pop,' a tag I'll certainly not try to improve upon, splashingly concise as it is, the fact remains that even inside that singular class of genre there's plenty of room to get deliriously lost and not a little dizzy. On Magic Act (so-named in an autobiographic nod to the magic kit his uncle—a professional magician but of course he was—handed down to his young nephew) we roam like dreaming avatars from the biting though oddly loving off-center satire of "High Noon" wherein Colin's nimble sneak of bass beds under Jesus incarnating as a human cannonball, his mom in turn getting shot into space and Dracula's kid comes a cropper, to the twisted domestic diorama of "Milk Churn in the Morning," as poptastic a track as 2016 is going to see (unless you count the short, pop-Rundgren-goes-Zappa-absurd of "Sit Your Leggy Down" that brought to mind the phrase 'Tommy James dadaism' and is still in my head to this day) to the lively foodie lysergia of "Black Lemon Sauce" with its busy popsike glaze and palate-cleansing moment of delicious chaos to—immediately following, reasonably enough—"Heavy Psychedelic Toilet" where conflates our most basic functions with the dreamy transcendence of godheaded space travel (more or less) and where that scene inTrainspotting might well be recast in a golden-hazed, jewel-twinkling glow. All the time the arrangements package up the treats with an almost pitiless efficiency, think Field Music—or XTC for that matter—wrapped in a tasty spangled garage fuzz, drizzled with glistening psych-glam inference, spiked top to bottom with rock'n'roll innuendo. There's something of the encyclopaedic sound-and-history wizard about Barbeau and he exudes as much joy exploiting it as we get listening to it.
So, one more thing that's no surprise when it comes to Anton Barbeau? That he's accumulated volumes of critical acclaim wherever he's roamed, it trails behind him like comet dust and Magic Act will prove no different. This guy is, truly, some kind of irascible pop genius.
One of the main reasons we write about music is because it makes us aware of artists we would otherwise probably never even hear. We dig just about everything we receive from the fine folks at Proxy Media, but this time they really hit the target. Anton Barbeau... is absolutely great. The press release describes this cool fellow as an "international indie hero," and our immediate reaction is that he truly is just that. Barbeau's connections in the world are impressive and wildly appropriate. But rather than drop names, we'd rather focus on this talented fellow's music. Barbeau writes artsy underground pop with hints of psychedelia and his lyrics are light years beyond what we normally hear. But what really grabs us is this man's presence. Anton writes great songs, to be certain... but it's his personality and spirit that seem to really separate him from the rest. This music reminds us of so many other artists...but in the end Magic Act is a purely original album. We can hear hints of many of our favorites here including The Monkees, Herman's Hermits, The Young Fresh Fellows, XTC, The Television Personalities... and that's just the beginning. Thirteen wonderfully creative tracks here, and they're all completely groovy. Highly recommended for fans of credible modern pop. Top pick.
SOMETHING ELSE REVIEWS
by Beverly Paterson
For more than 20 years, Anton Barbeau has been pumping out flights of fancy-free freaky frolic that has attracted stellar reviews from folks all over the world. Stationed in a dimension populated by surrealistic images and characters, the Sacramento, Calif.-born singer, songwriter and multiple instrumentalist—who currently resides in Berlin, Germany—not only dispenses a flair for composing animated lyrics, but also sports a talent for sculpting striking sounds and structures.
Anton Barbeau's latest album, Magic Act (set to be issued March 4, 2016 on Mystery Lawn Records) retains the signature style he's admired for, while still managing to fling just enough changes into the gig to avoid redundancy. Juggling the twin inspirations of psychedelic ambition and new wave whimsy, the album taps into the same creative well left-field luminaries like early Pink Floyd, the Electric Prunes, 10CC, Game Theory, XTC and Devo drew ideas from.
Even before hearing songs such as "Milk Churn In The Morning," "Sit Your Leggy Down," and "Heavy Psychedelic Toilet," one can certainly envision the strangeness stitched within the fabric. Teeming with quirky but catchy tempos, Magic Act is further enhanced by nifty harmonies and hooks snapping and crackling to an appealing edginess. Other groovy tracks featured on the album are "Flying Spider," "High Noon," "Black Lemon Sauce," and "Hop A Skip," which calls to mind the 1910 Fruitgum Company making whoopee with Syd Barrett.
Anton Barbeau's kooky but cool alchemy is in full swing on Magic Act, as each song carries its own distinctive personality. Keeping things real, the album favors a "less is more" attitude and approach, marked by warm and fuzzy garage rock feel. Romping and rattling with fascinating fun, Magic Act captures Anton doing what he does best and enjoying every minute of it.
Barbeau's work is always original, unexpected and sometimes irreverent. Like Bowie and the Beatles (which his music periodically pays homage to), Barbeau likes to test the boundaries and experiment with his art—occasionally pushing the listener right to the edge...
But even the strangest compositions feature Barbeau's exceptional musicianship and attention to detail. As mentioned above, he plays a lot of instruments himself: guitars, piano, Mellotron, synths, bass, drum machine, and various electronic gadgets. Still, on Magic Act, Barbeau had the help of a lot of name artists as well, including Colin Moulding of XTC, Morris Windsor and Andy Metcalfe of Soft Boys and Robyn Hitchcock & the Egyptians, and Karla Kane and Khoi Huynh of The Corner Laughers—among others...
If you can get past Barbeau's zaniness, Magic Act is an album you'll really enjoy. There are a tremendous variety of musical styles, and the compilation grows on you with each spin.
© Anton Barbeau. Photo of Anton by Karen Eng. Web site: interbridge.
Support Anton on PayPal: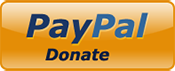 Available for pre-order: