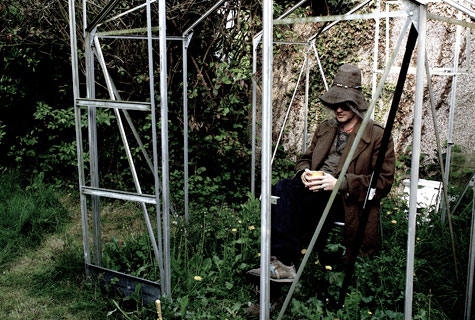 Reviews: Manbird
LOUDER THAN WAR
by Ian Canty
One-man hive of industry Anton Barbeau, 30 albums into a recording career that began way back in 1984, goes right back to his roots on this latest double album Manbird. Following not long after previous record Kenny Vs Thrust, this new set traces his story from 1980s Sacramento to present day Berlin, with a pronounced ornithological/aviation bent. Don't be fooled into thinking that this is some kind of rush job though, as the amount of reflection, imagination and creativity that has gone into this wouldn't flatter a record a long time in the making. Manbird is the kind of album that draws the unsuspecting listener straight into the story from the off, no matter how strange the scenery may get along the way.
Here Anton deftly balances the twin themes of the album and pulls out their similarities. The age-old need to get away from the stuffy confines of one's hometown is really just wanting to leave the nest and the impetus to discover a place to make your own. The inevitable pull of the familiar is played off against the urge to build a future (or a nest) for oneself in new and exciting environments. He employs a wide array of musical styles on this record, using them adeptly to help demonstrate the passage of time, changes of circumstance and his adventures and discoveries as he steps out into a bright and shiny world...
This is a record that will no doubt please Anton Barbeau's growing fanbase, as he and his band of musicians are on fine form here. The LP is full of the wit, sparkling psychedelic tunesmithery and just really good and interesting songs told from his own unique standpoint. This is something that more seasoned observers have come to expect from him. But also interested newcomers will find Manbird very accessible and highly listenable. The beauty of his work is that you don't quite know which direction Anton will go next (I wonder if he does?). But that is just part of what makes him and Manbird so appealing. The sheer invention, wit and attention to detail in the storytelling is compelling and the music is also deliciously deft, ingenious and infectious. Let a little Manbird in your life and you will be ready to spread your wings into the rest of Anton's ever-growing oeuvre.
OUTSIDE LEFT
by John Robinson
Anton Barbeau is a wizardly multi-instrumentalist from Sacramento, best known for psychedelic rock and pop songs in the style of Julian Cope, Robyn Hitchcock or XTC. An international player, he lives his life between Oxford, Berlin and California, and has played with many UK and US artists including The Bevis Frond, Weezer and Mono. He collaborated on an album with Scott Miller's Loud Family called What if it Works? and has released over thirty albums since his debut in 1994.

Manbird is his new double album / CD conceived two years ago and finally released on the eve of lockdown. Ironically, he has spent lockdown trapped in California while this brilliant, kaleidoscopic concept album concerns and embraces the world, with travel and ideas of belonging, home and community expressed both metaphorically and literally within.

The constant travel through airports and through transatlantic air has led Anton to call himself the Manbird, the Savage Beak soothed by music and the relentless traveller. The title track declares this, as he moves between lives while contemplating his past and his present situations and goals. Extraordinarily apt for these times, yet entirely created outside of our current circumstance, the album takes in an astonishing variety of styles, from concept rock, to punk, electronic sounds, more ambient and psychedelic approaches and multi-tracked choral work. Anton clearly has or has access to an impressive range of vintage synths and instruments, and employs them to great effect.
Field recordings of birds outside his house or on his travels are used, as those birds' migrations and homecomings mirror his own travels. These begin with his initial reluctance to leave his hometown, addressed in "Across the Drama Pond," a response to Bowie's "Teenage Wildlife" in which Anton declares himself to be one of those new-wave boys. His boyhood is addressed in "Cowboy John," his first written song, recorded here with Greensleeve's melody appropriated. "Melody Tone" is about the power of music to trigger memories as well as set them. "Fear of Flying" is about fears not just about physically moving in the air but psychically moving away and towards the known and unknown respectively. Every song is in a different style and idiom, with punk fading into new age, and folk tinged songs sitting alongside tracks that Pink Floyd might have put out.
Anton has used a stunning array of collaborators for the album, drawn from his Sacramento music scene, of note is Michael Urbana's drum work especially on the superb opening and title track, and the reworked version towards the end, called the Oxford version, recorded as a love letter to one of many home towns.

Manbird comes as a double CD, beautifully packaged with a fold out poster including lyrics, photos and information. You also get the digital download which bought on pre-order includes a bonus album of out-takes and alternate versions called Manbride, worth a listen of itself. I recommend it as essential to any fan of power pop and psychedelic rock with head and heart entwined.
KNOCK AND KNOWALL
by Eric Sandberg
Birds. I have an aversion to them. Not quite ophidiophobia — I enjoy the sounds they make — but something about beaks, talons, feathers, nests and eggs gives me the heebie jeebies. Worse than birds is people who act like birds. Whether they've been hypnotized at a magic show, they're Matthew Modine, Mark Fidrych, or they're just nuts — they scare me [there is no word for this particular fear...I tried looking it up].

I recently received an email with a link to a video featuring a man with wild white hair sitting in a giant bird's nest while musicians ply their trade wearing elaborate, realistic, bird heads. My pulse quickened but was soon flowing in time with the compelling beat. I couldn't get the tune "Manbird" out of my head until a couple of days later when a beautifully packaged double CD of the same name arrived in my mailbox including a fold out poster filled with photos, lyrics and track information. Yes, a double CD of new music to be released in the midst of a global pandemic that won't go away. Crazy, right? Actually, it's the opposite. It's just what we need right now. I currently have twenty-five different melodies constantly jostling for the pole position in my brain's music center.
Manbird is completely immersive and beautiful. It's not a sprawling collection of songs, it's a laser-focused chef-d'oeuvre of songwriting, concept, melody, arranging and performance that causes one to ponder how someone who has released over thirty albums over his career can still connect with such a vibrant muse.

The album is threaded with references to birds, beaks, nests and flying, inter-wreathed with images of traveling through airports, odd characters, childhood memories and dreams. It's not so much a concept album, but a very personal collection of songs employing this imagery to reflect a boy, and then a man, who is ever looking to get home...
I would love to write a treatise on every wonderful song on this album, discussing the vivid, resonant, lyrics, melodic figuration and lush, inventive, arrangements, but we try to keep things relatively brief here at Knock and Knowall. The music is layered with acoustic and electric guitar and a seemingly endless palette of retro and modern keyboard sounds, but it is the masterful urgency of Michael Urbana's drums that ensures it all works.

If you've been listening to Anton Barbeau for years and think he's fabulous, you are in for a treat because, with Manbird, he has upped his already considerable game exponentially.

If you've dallied with Barbeau's music in the past but have drifted away, it's time to "Come Home." Now.
MOOF
by Gareth Thompson
Anton Barbeau has described Manbird as a "Jungian travelogue of memories, dreams and reflections." Actually most of Barbeau's back catalogue would've had the Swiss psychologist in bits, given the songwriter's fondness for symbolism, complexes, quarrels with the subconscious and suchlike. Inspired by the cult film Lady Bird, set in his Sacramento hometown, Barbeau has created a double album that flirts with the rites-of-passage theme and ends up reflecting his own distinct persona. A quick life review this is not. Instead we're invited further into Barbeau's phobias and fantasies, via a loose biographical overarch. Musically he's never really hearkened to those West Coast roots, having adopted a more European psych-pop slant early on. Lyrically his concerns are just whatever concerns him at any given moment. In the Manbird world, everything is open to examination– aviation, avian life forms and the deep question as to whether there's breakfast on Mars. It's one literal flight of fancy after another.
The title track opener is vintage Anton, kooky and catchy, with plenty of zip. 'Across The Drama Pond' continues the jubilant narrative of leaving home, but thereafter things glide into expansive states of meditation and invention. Indeed, some of the album's most arresting pieces entirely shun the classic song format. Take the breakneck punk jab of 'Featherweight', the galloping mantra 'Savage Beak', or the boppy fanfare 'Flying On The Ground Is Alright' for just three cases.
Such experiments shouldn't imply that Manbird is anything less than approachable. Many tracks are driven by defiant acoustic strums, overlaid with synth twinkles and swirls, bulked out with a steady rhythm section. Barbeau's music remains mind-expanding, where that of his rivals is so often mind-numbing. And the lusty pangs of his Lennon-like voice convey either angst or comedy, depending on the situation. Yet out of this prankish chaos he creates, each piece emerges with its melody and method intact. It's just that never before has Barbeau offered such a transcultural aspect to his ruminations. Check out the wyrd warbler 'Underneath The Mushroom Tree' which becomes a trance-dance blown in from Marrakech. Then we get 'Cowboy John', a surreal singalong that morphs oddly into the 'Greensleeves' air. Floaty folky strains abound on 'Fear Of Flying' and 'Chicken', there's the stoned jangles of 'Coming Home' and a Motorik headrush on 'Beak'. You're never sure what cultural plane we're headed for next.
Ultimately this record is both an intellectual document and a personal catharsis. In conceptual terms it connects to elements of Mikal Cronin's grandly fuzzy MCIII, Marillion's dramatic Misplaced Childhood, possibly The Wall too, whilst not forgetting The Lemon Twigs' wacky Go To School. But in its own right, Manbird is another inspired offering from Barbeau which deserves to feather his nest. He may have funded this project on a wing and a prayer, but it soars with unbroken pride.
© Anton Barbeau. Photo of Anton by Karen Eng. Web site: interbridge.
Support Anton on PayPal: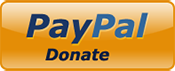 Available Sept. 18: